---
BIG DISABLE MOUNTING BLOCK
£120.00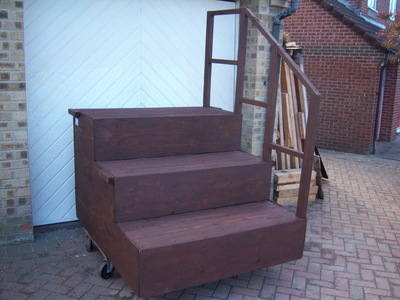 Suitable for yard use or for mounting in an arena or manage.
Please contact us for stock as these are made to order.
36" High X 4' Width X 40" Long . First step 12", Second step 24", Third 36" With handle on one side, 27" from platform to top of handle.